The Rise and Tragic Fall of Trump's Controversial Doctor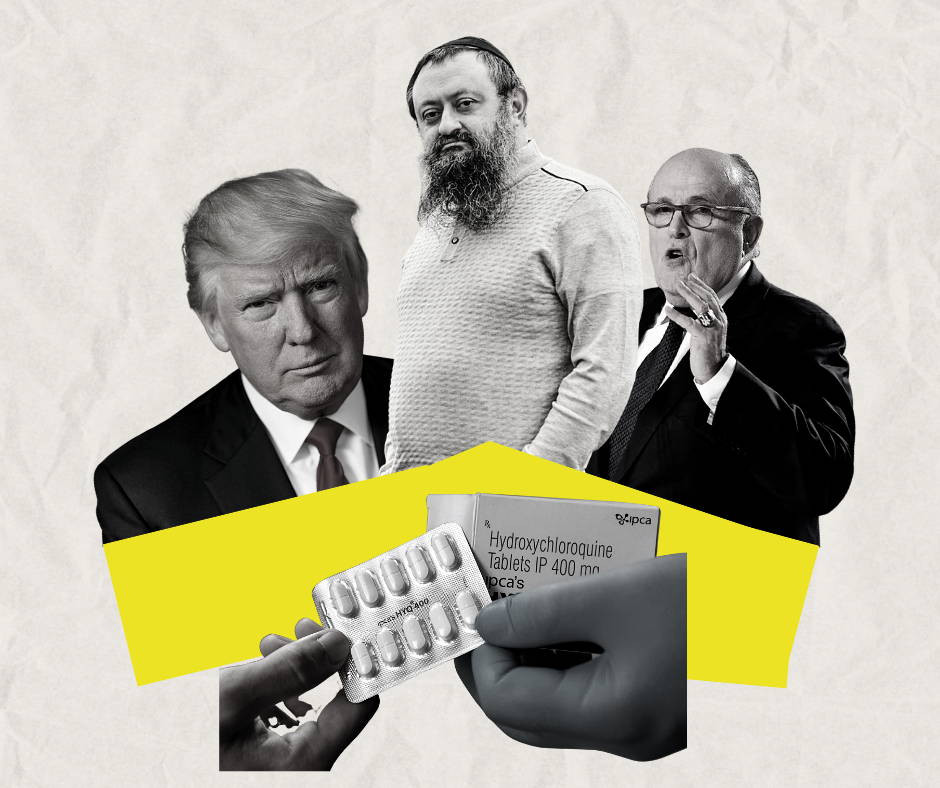 A "Simple Country" Doctor's Rise and Tragic Fall
A true 'New-Yorker', Dr. 'Zev' Zelenko grew up in a tight-knit neighborhood nestled on the southern edge of Brooklyn. He dedicated his professional life as a Family Physician, caring for patients in the Northwest region of NY. Unbeknownst to him, his name would become a global beacon of hope, and also controversy, as the 2020 pandemic unfolded.
Early in the pandemic, Dr. Zelenko created and began implementing a controversial yet effective treatment protocol for treating symptoms of COVID-19. With his "Zelenko Protocol", he was able to successfully treat hundreds of patients, garnering a lot of attention through the media. This protocol alongside his custom formulated product, Z-Stack, was quickly adopted and promoted by prominent figures globally, including former President Donald J. Trump. With the help of the Zelenko Protocol alongside support from his other doctors, the former president was able to stay well and recover quickly.
Dr. Zelenko's quick rise to stardom did not come without consequence. His wildly successful protocol ushered in a frenzy of backlash from mainstream media, big pharma, big-tech, and other captured radical left-wing entities all claiming he was promoting unfounded medical advice, conspiracy theories, and misinformation about the COVID-19 vaccine. Sadly, Dr. Zelenko died of cancer in 2022, but he is still seen as a hero to many for standing up against the mainstream medical narratives.
A Legacy of Hope and Freedom
Dr. Zelenko left behind more than his life-saving protocol and groundbreaking research on COVID. To this day he empowers humanity through his eternal love and passion for medical freedom and sovereignty.
Thankfully, Zev was able to develop his legacy through Zelenko Labs. Now his carefully curated line of potent nutraceuticals is sold on the website zstacklife.com. His Z-Stack formulation and other products are still being manufactured today with the high quality standards he put in place, and this business continues to support the people of the world as well as his family today. Through his natural supplement formulations, he hoped to empower families globally to support their health from home and live freely without the overreaching hand of big pharma.
Reclaim your health with Z-Stack
Z-Stack, Zev's most popular formulation, is now available to the public and is just as powerful for fighting the COVID variants of today. This unique blend of Vitamin C, D, Zinc, and Quercetin is specifically dosed, highly bioavailable, and the perfect addition to your daily regimen. These ingredients work synergistically to optimize immune function and maximize overall health.
Dr. Vladimir Zelenko believed in giving patients quality care as much as he valued the supplements he designed. Z-Stack is currently one of the only immune supporting supplements on the market backed by medical care. This is what Zev called Z-Care. Experiance Z-Stack for yourself today and be prepared the tried-and-true Zelenko way!
Order Z-Stack and strengthen your immune system.
Formulated by renowned physician Dr. Vladimir Zelenko, the all-natural ingredients in Z-Stack promote overall immune health and support the natural defense system of the body.
Credited with saving countless lives, the "Zelenko Protocol" was developed in the peak of the COVID-19 pandemic – and Z-Stack was created as a result of this groundbreaking research.